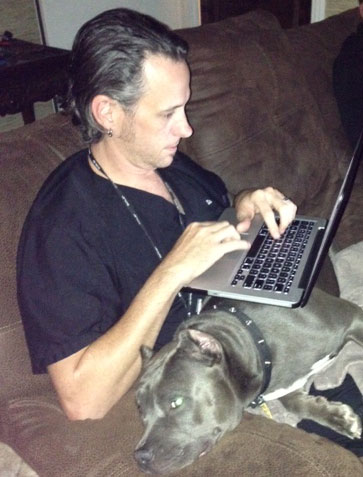 Iaon Cottrell
Practice Manager
Iaon came to us from a varied background of computer and mechanical skills as well as management experience. He is self-taught in computer hardware, software, networks, and web design. Iaon has been Practice Manager since 2003 and has done extensive updating of our computer network. He has added WiFi internet access for our clients to use, upgraded our entire xray to a completely digital system, and is in the process of converting the entire hospital to a paperless medical records system. He is greatly responsible for West End becoming a cutting-edge general practice and earning our accreditation by the American Animal Hospital Association.

He wears many hats, including Practice Manager, IT Guy, Handyman, and General Go-To Guy. He is a dedicated Operation Catnip volunteer and had the honor of writing a set of protocols for Operation Catnip surgical assistants. His personal interests include butterfly gardening, composing electronic music, digital film making, disc golf, obstacle mud racing, and fragging 12 year olds on Xbox. He has been married to Dr. Deborah Cottrell since Feb of 2004 and their pet family consists of an American Staffordshire Terrier named CZ, a Hound-Pit named Juliet, a long haired chihuahua named Chuper, and a large Koi Pond with 58 wait 57.... no 56.... wait 55... ummmm I mean 54 koi, and 2 red shouldered hawks living in the tree near the pond.
UPDATE - The fish have finally out grown the hawks' ability lift them from the pond. however the hawks have reverted back to the indigenous squirrel population.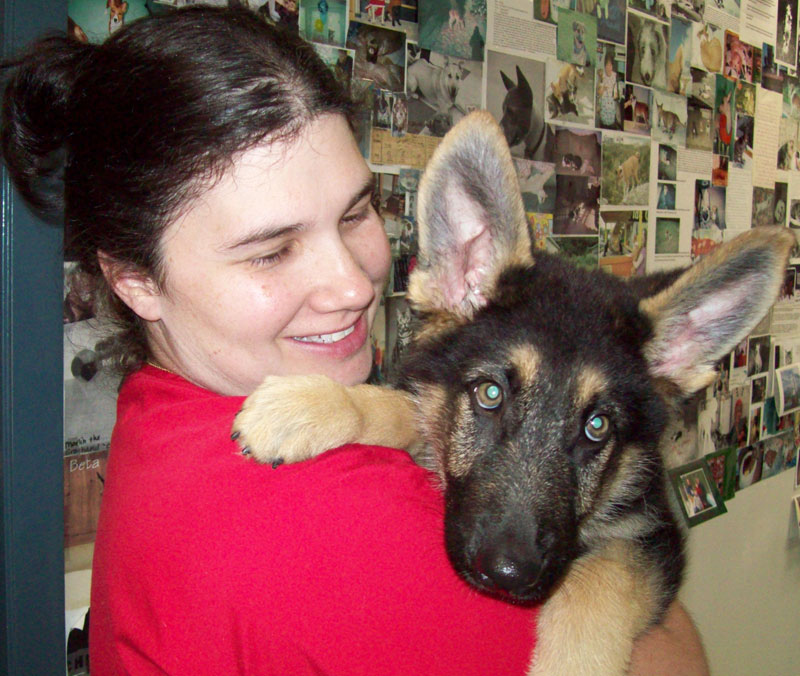 Michelle
Assistant Manager / Receptionist
Michelle has a long history with West End, originally starting as a volunteer in the summer of 1992, and then as a kennel technician in the fall of the same year. She worked her way to becoming a technician and then a receptionist. She worked with us until Feb 2001, when she left us to raise a family. She took a 6 1/2 year leave of absence and then returned to West End in June 2007. Michelle has been involved with animals, both domestic and wild, her whole life. She has raised raccoons, squirrels, possums, and bunnies in addition to her own two children. She currently owns a Golden Retriever named Bella Boo and a pit bull named Alpha.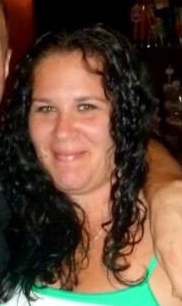 Maria
Receptionist
Maria began as a receptionist in July of 2013. She has studied veterinary technology and is originally from Tarpon Springs, FL. In her spare time she enjoys spending time with her husband and their two "kids," a boxer mix named Jager and a lab/pitbull mix named Talley.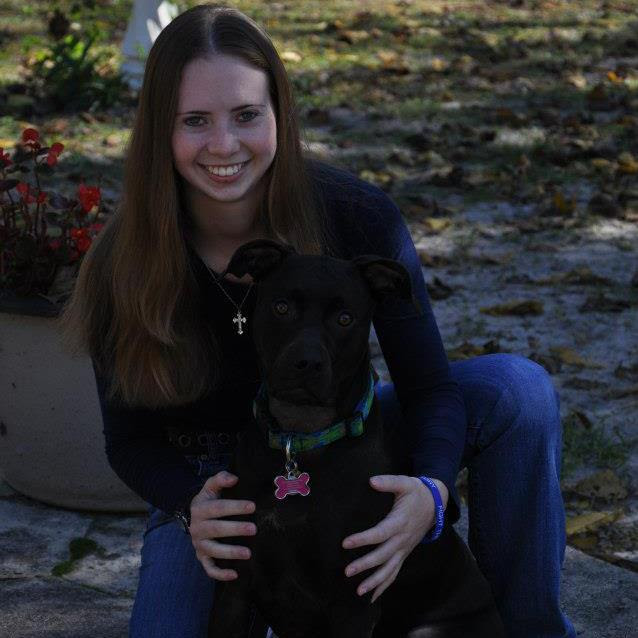 Frankie
Veterinary Technician
Frankie began as a volunteer in the summer of 2006, then earned her way to a veterinary technician position in 2008. When she's not at school or work, she enjoys spending time with her family, pets, and horseback riding. She attends Santa Fe College and is studying to be a paramedic. Her pets are a pit mix named Roxie, a one-eyed wonder cat named Poppy, and a bearded dragon named Puff.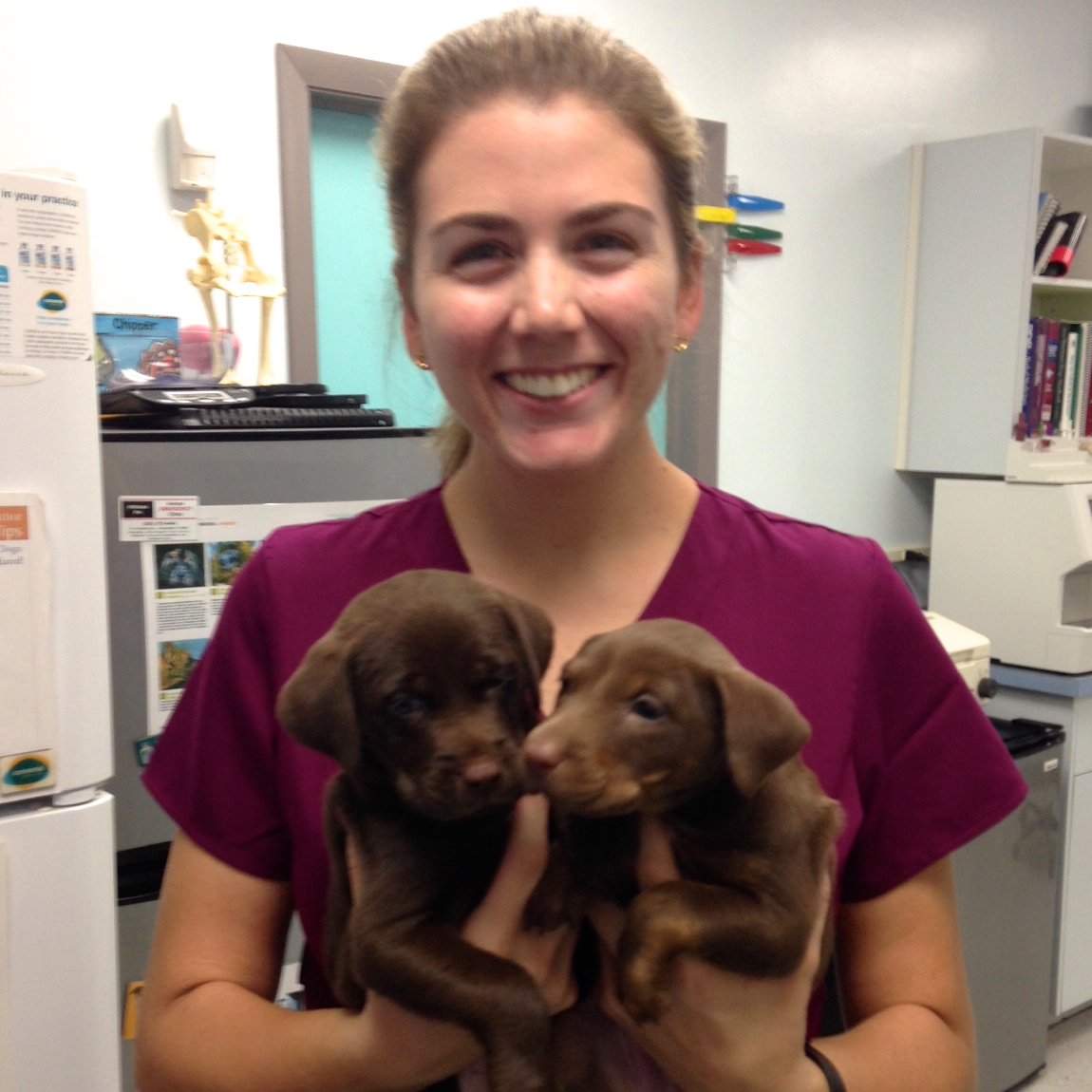 Alex
Veterinary Technician
Alex began as a kennel tech in August of 2010 and has been a technician since 2011. In May 2012, she graduated from the University of Florida with a BS in Animal Sciences. She then earned her Master's of Science degree through UF in May 2014, and now awaits acceptance to veterinary school to pursue her goal of becoming a large animal veterinarian. She shares her home with a shepherd mix named Lily, and a kitty named Myrtle. Alex spends her free time riding her horses and playing tennis.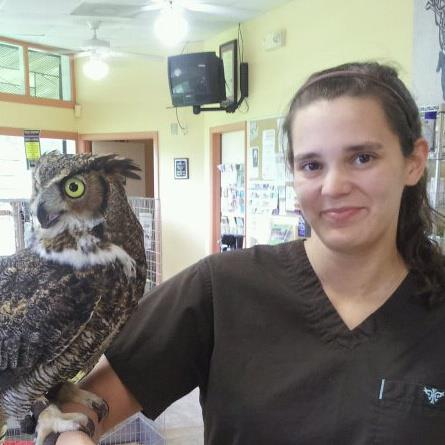 Sarah
Veterinary Technician
Sarah started volunteering in June 2011, then became a kennel tech in November 2011. Sarah is a student at St. Petersburg College in the Veterinary Technology Distance Program earning her A.S as a Certified Veterinary Technician and her B.A.S in Veterinary Technology. Sarah loves to pamper her two dogs, Shorty and Gabriele with nature walks and toys. She is a devoted horseback rider, passionate book reader, and an art lover.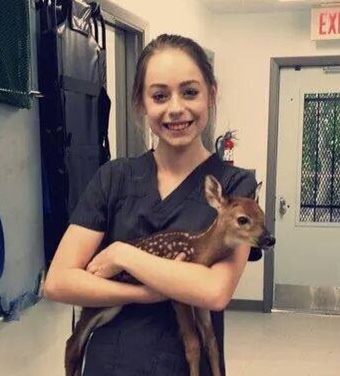 Ashley
Kennel Technician / Veterinary Technician
Ashley started as a kennel technician in November 2013. She currently attends the University of Florida and aspires to be a zoological veterinarian. Ashley has been to over 30 different countries and five different continents. In her spare time, she enjoys spending time with her friends, running 5Ks for charity, and painting. Her pets include two soft coat wheaten terriers name Oliver and Pickles